Description
Details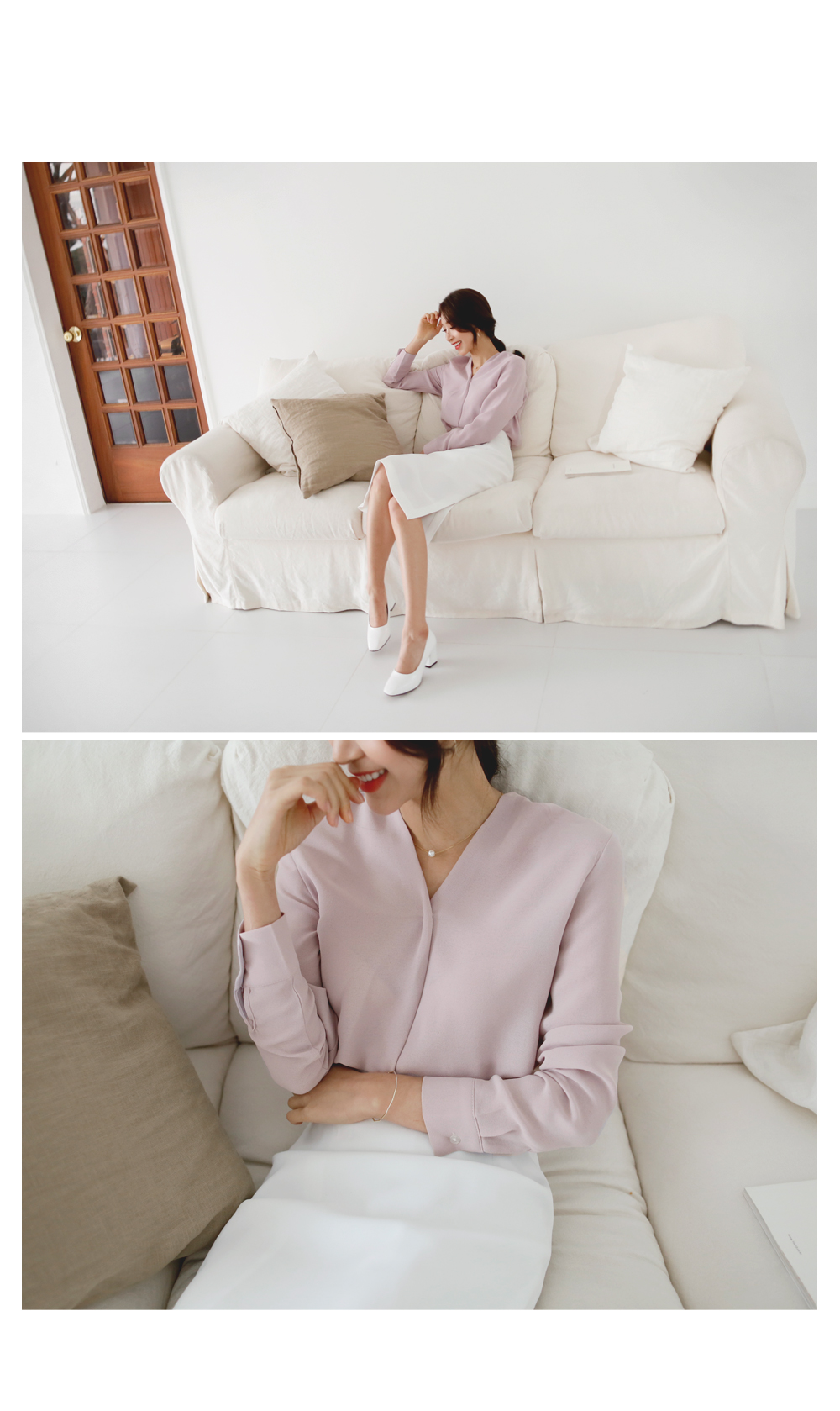 은은한 비침이 너무나 고급스러운
블라우스를 소개 합니다.
요루 소재 특성상 가볍고,
자연스러운 주름이 포인트에요.
네크라인 부분에 쇄골라인으로
살짝 감싸면서 올라오기 때문에
더욱 고급스러운 느낌이 납니다.
소재 특성상 이너를 같이 매치 하기를 권장해 드려요.
소재가 가볍기 때문에 여름까지
오랫동안 함께 하시길 바래요.
*
A clean-cut V-neck blouse that is
great for styling various outfits.
Slightly sheer and its shirring design
on the sleeves makes it a feminine and
lovely piece that goes well with a pair
of jeans for a casual look or a skirt for a sweet look.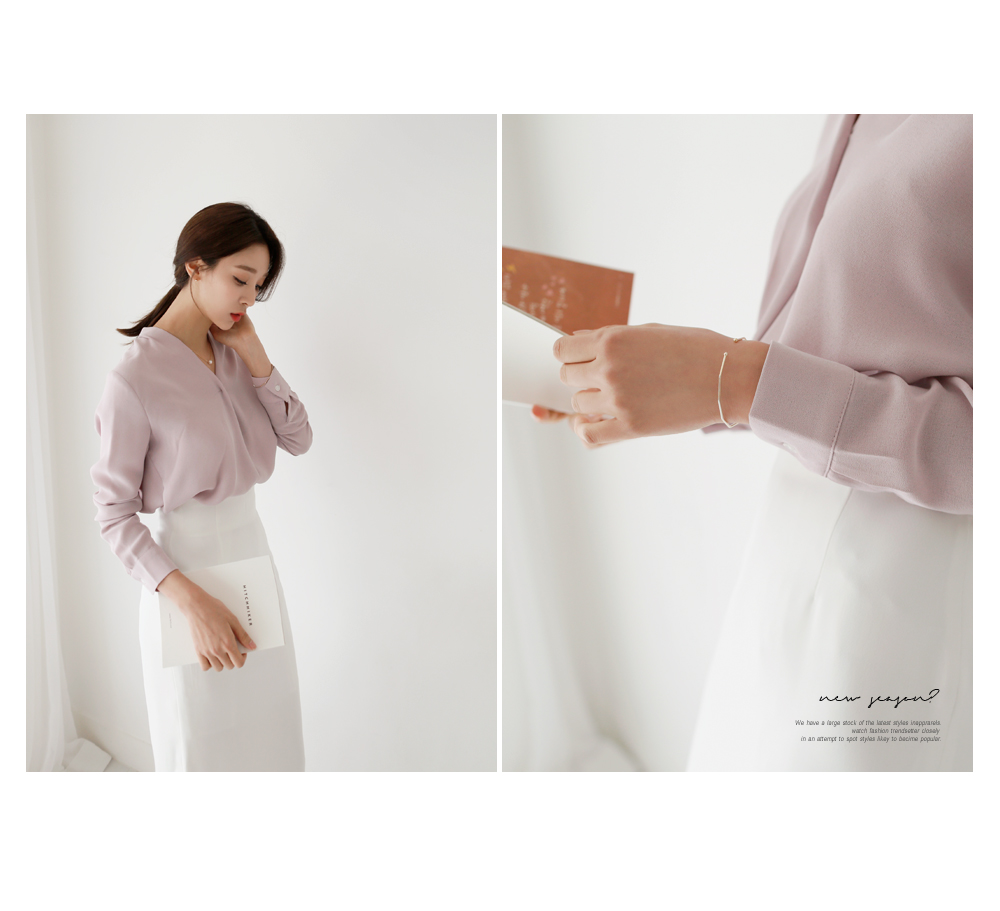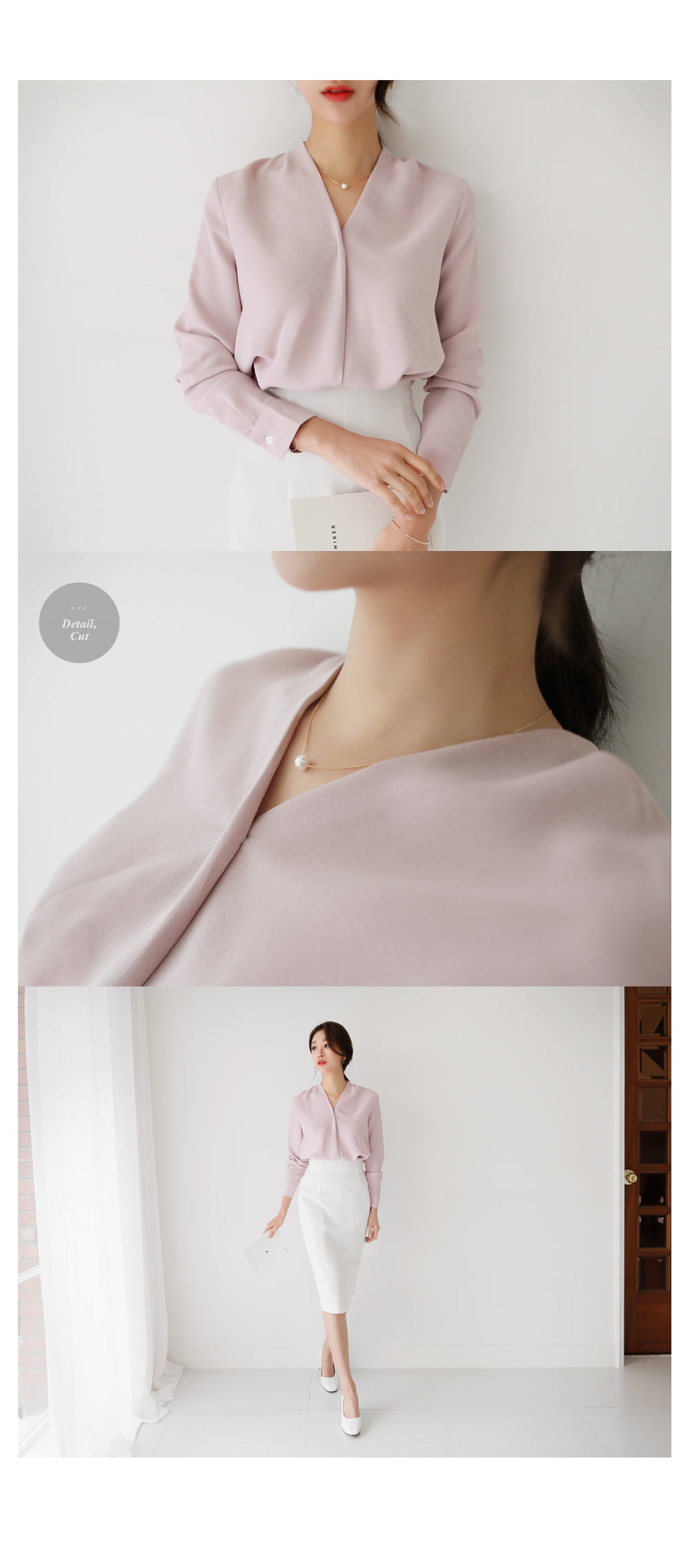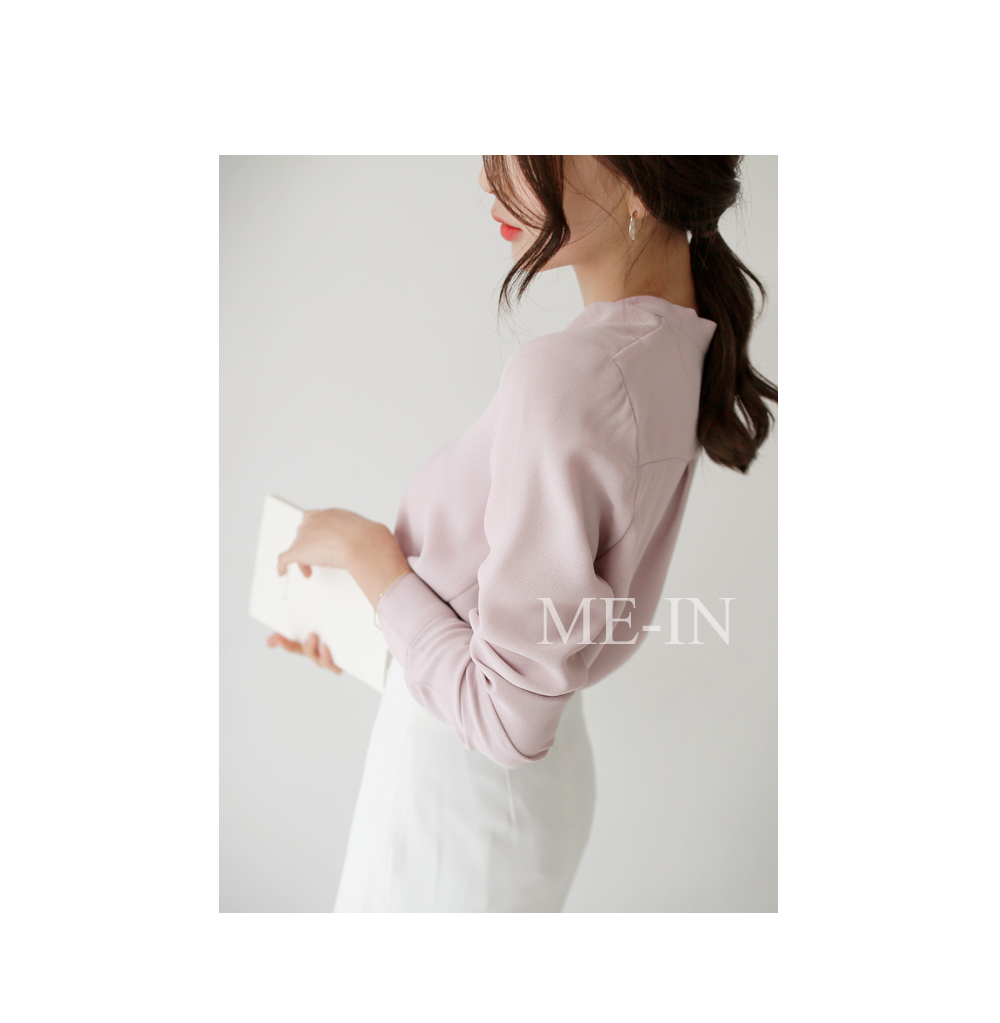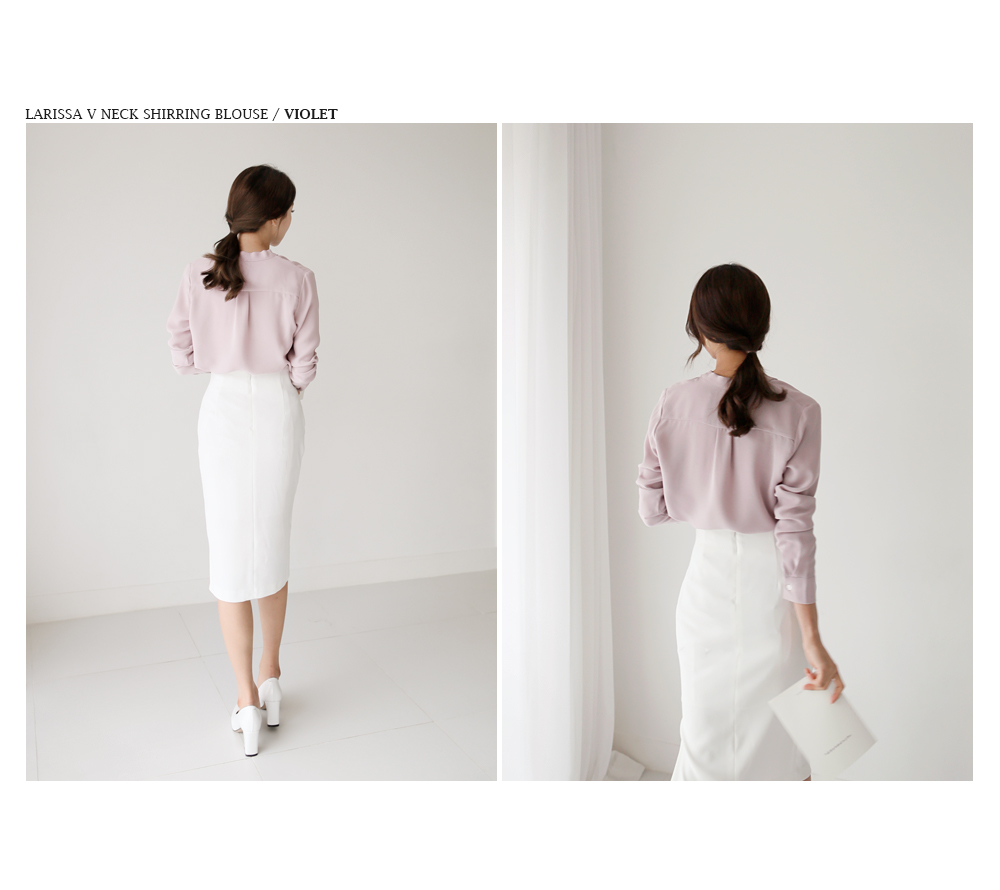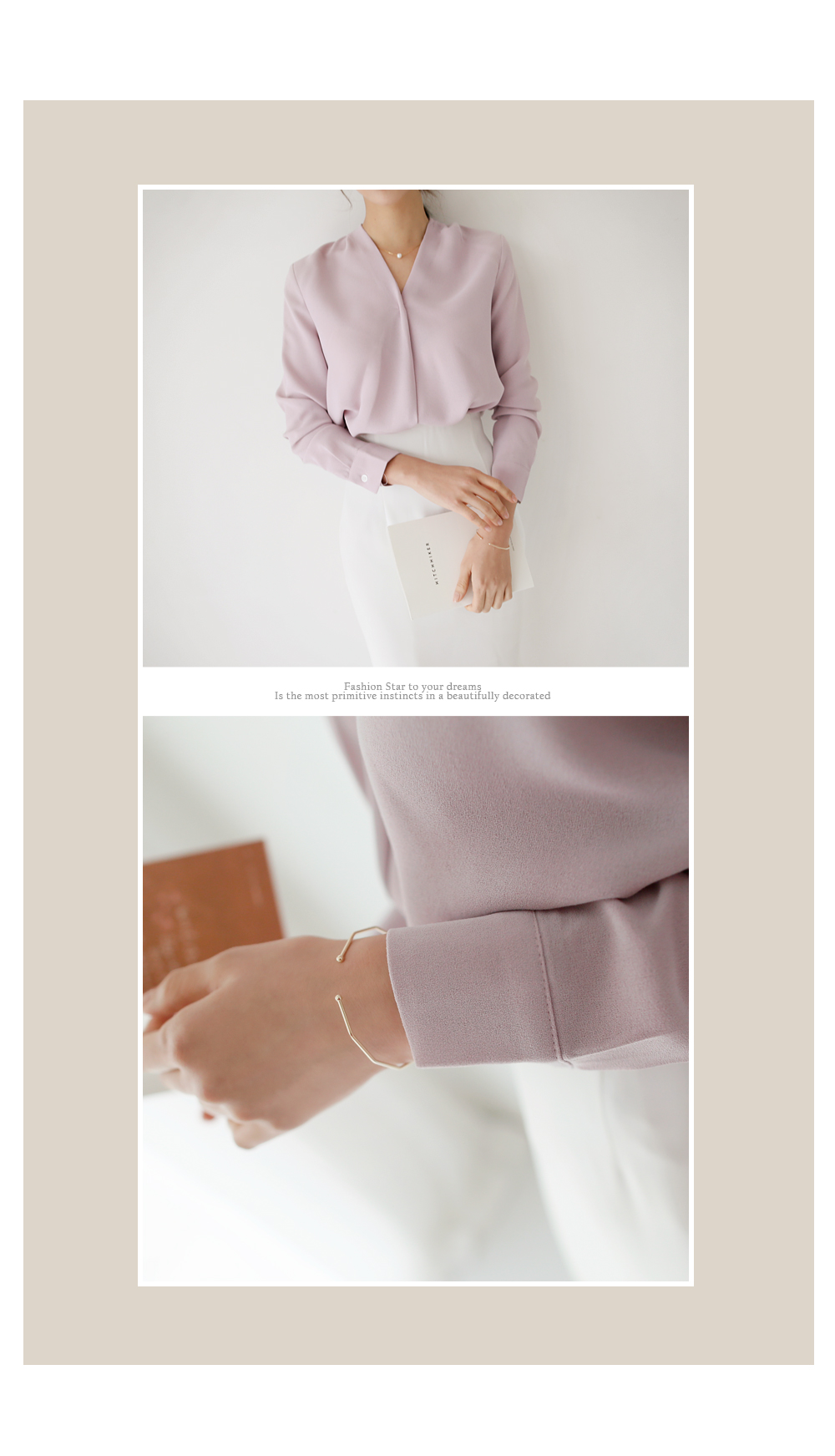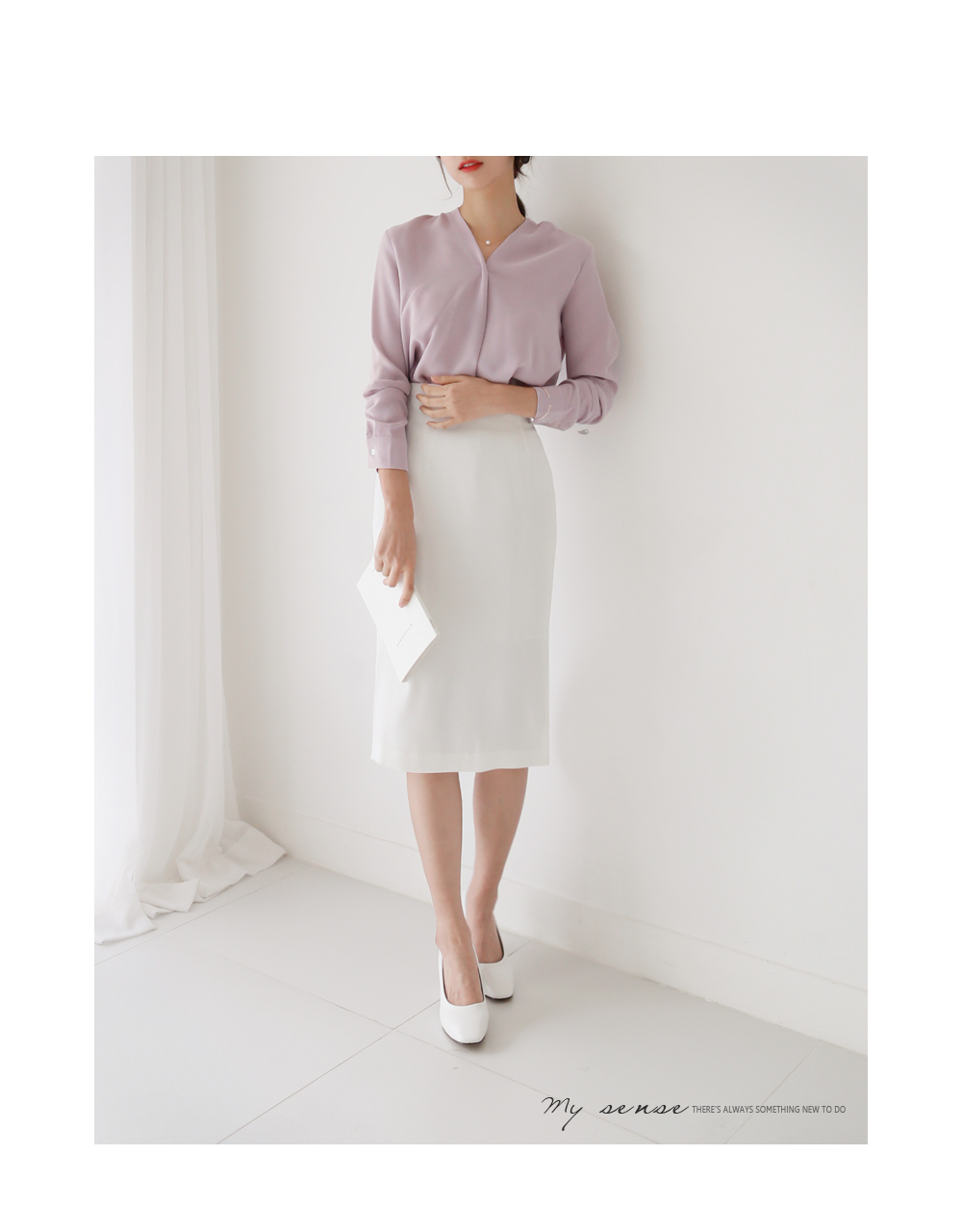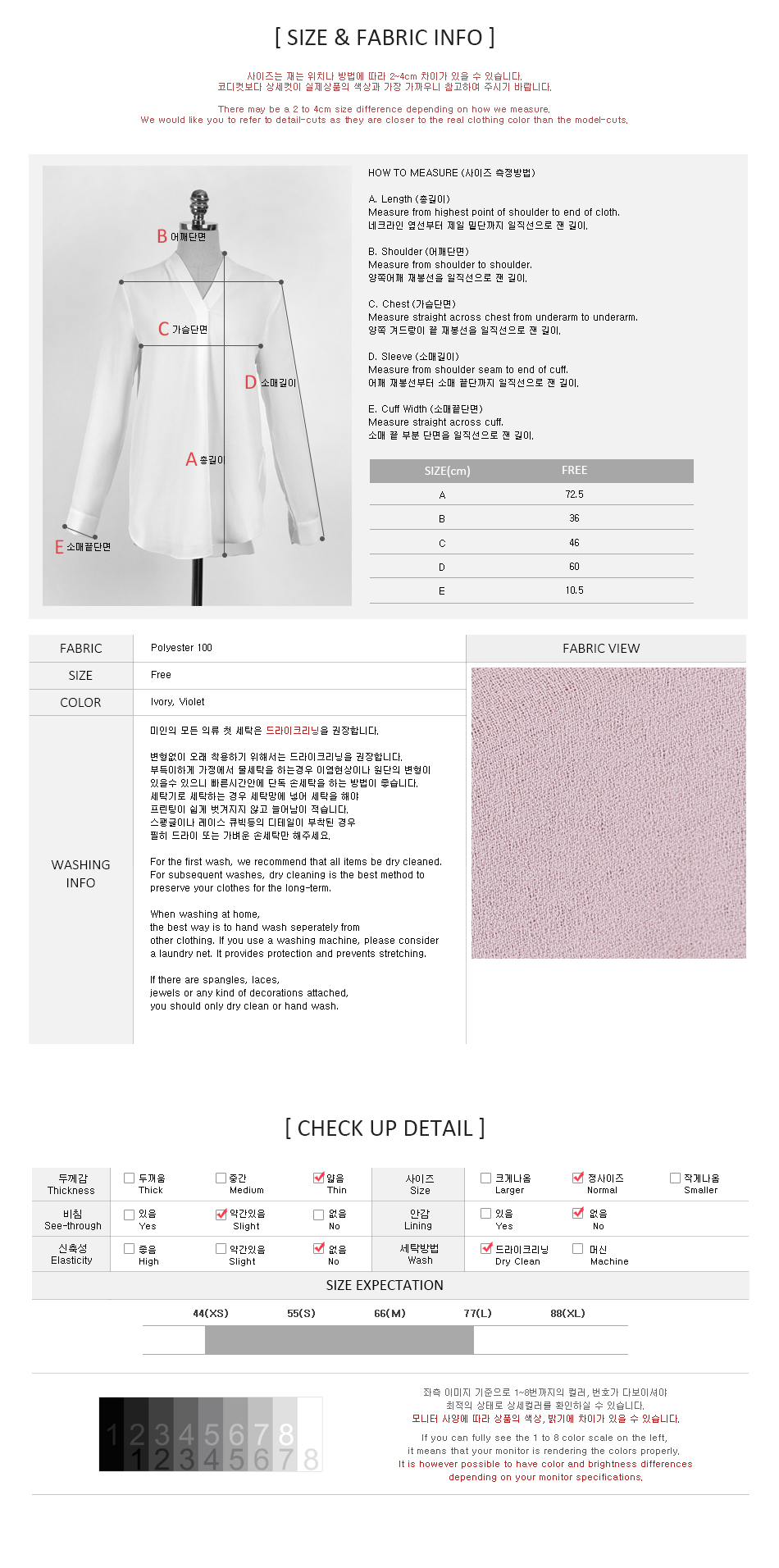 Detailed Info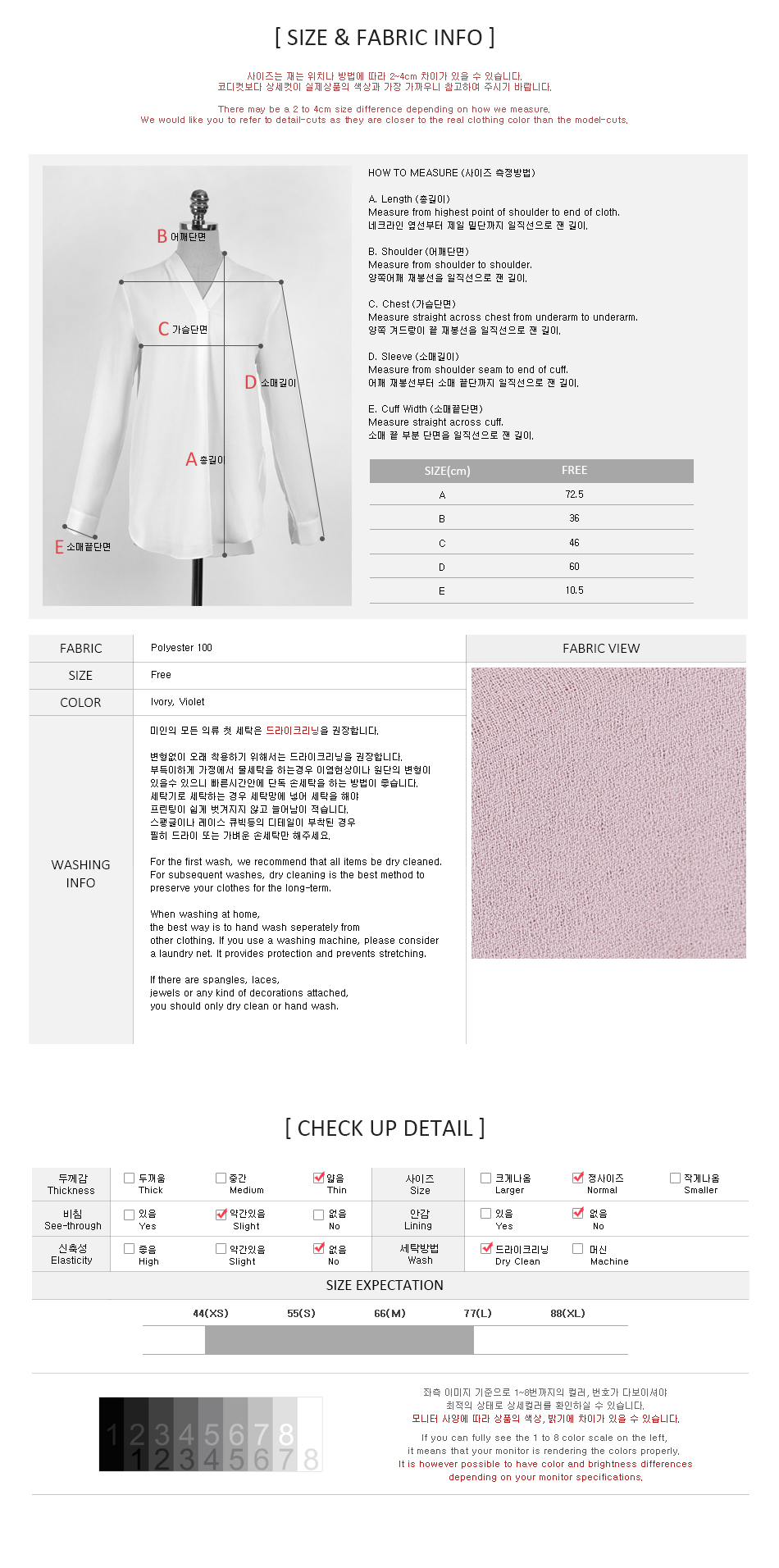 model Size